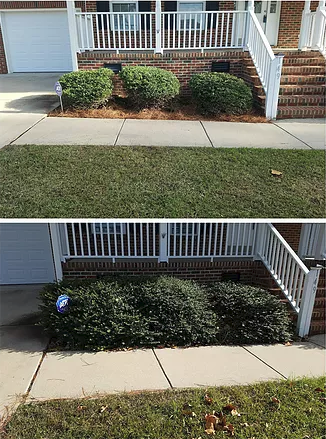 The longer one waits to trim their bushes the harder it will be to shape them into an appealing shape.
Small to medium bushes normally cost between $3-4 each to trim and clean up the clippings.
Larger bushes cost more depending on the amount of work to trim them.
At H&H Lawn Care, we are dedicated to making our customers' properties greener and more beautiful. We enjoy helping our clients enjoy more free time in their beautiful outdoor spaces by providing professional tree and bush pruning services. Our crews have the equipment and experience to get the job done efficiently and while protecting your property in and around the work area. Whether you need help with a major pruning project, or just want to trim a couple bushes, contact H&H to get started with an estimate or to schedule your project today.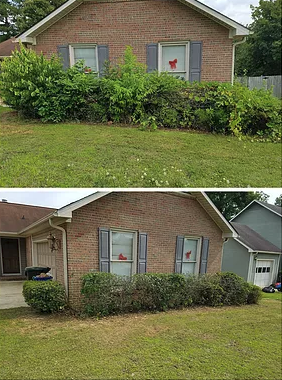 Pruning Trees
We specialize in pruning small trees and limbs that may interfere with mowing or prevent sufficient sunlight for a lawn's proper growth. Our insurance prohibits any work off the ground.
Professional tree trimming can help keep your property neat while also allowing your bushes, shrubs, and trees to thrive. We'll help remove dead and dying branches before they litter your lawn and help keep your tree canopy full and lush to help promote healthy growth in the trees around your property. We have the experience to help you make the right decisions about the health of your trees and have the equipment needed to handle the tallest and largest specimens. Contact H&H today for an estimate for your tree jobs and projects or to schedule an appointment.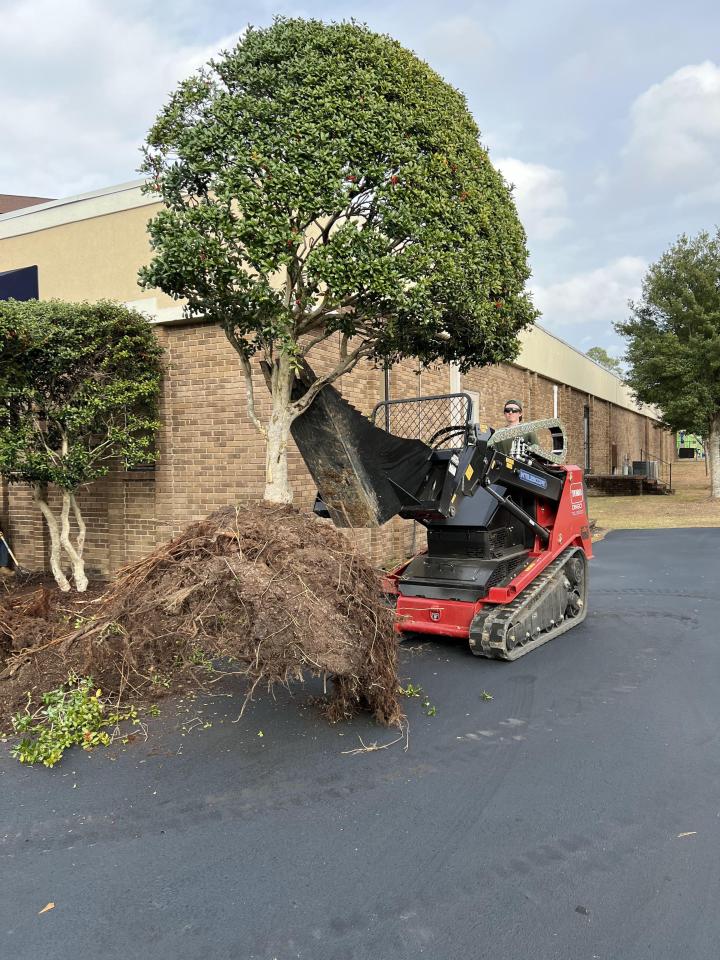 Tree Moving
Overgrown or dying trees can cause major problems on your property. Whether a tree is just overgrown and needs to be trimmed back, or it's time to take it off the property all together, Harris & Harris Lawncare has the experience and equipment to get the job done safely and efficiently. No matter how close your trees are to your home or business, our seasoned tree technicians can make your tree nightmares disappear.
Tuesday
7:00 AM - 7:00 PM
Wednesday
7:00 AM - 7:00 PM
Thursday
7:00 AM - 7:00 PM
Saturday
7:00 AM - 7:00 PM